Garena Free Fire or Free Fire, is one of the most famous battle royal  games, developed by 111dots studio, and published buy Garena; Free Fire has been downloaded millions of times by Google Play Store users, which shows its popularity and if you are a fan of action and survival games, you will definitely enjoy this game.
Free Fire simple graphics, unique features and exciting gameplay made it one of the best games ever, and for reference, the game won many awards like the one for the "Best Popular Vote Game" by the Google Play Store in 2019 and Esports Mobile Game of the Year (2021) by Verizon, and also, Free Fire has been named the "Best Battle Royale Game" at the Pocket Gamer Awards 2021.
In this article I will explain why would I choose this game as the best mobile game ever based on many factors that I will talk about in this article.
Free Fire Concept
All events unfold on an island far from civilization. 50 people were ejected from the plane and left to survive in this map. The essence of the game is to defeat all your opponents and be the only one survivor. During this battle, you must try to fight your the enemies and look for secluded places to wait out the zone.
During this battle you will find different weapons in order to have a better chance of standing against enemies. Moving from one shelter to another, try to hide behind any objects, and especially do not bend over because of them. Stay in your safe zone to last as long as possible. If you survived, you will get the "BOOYAH" or win;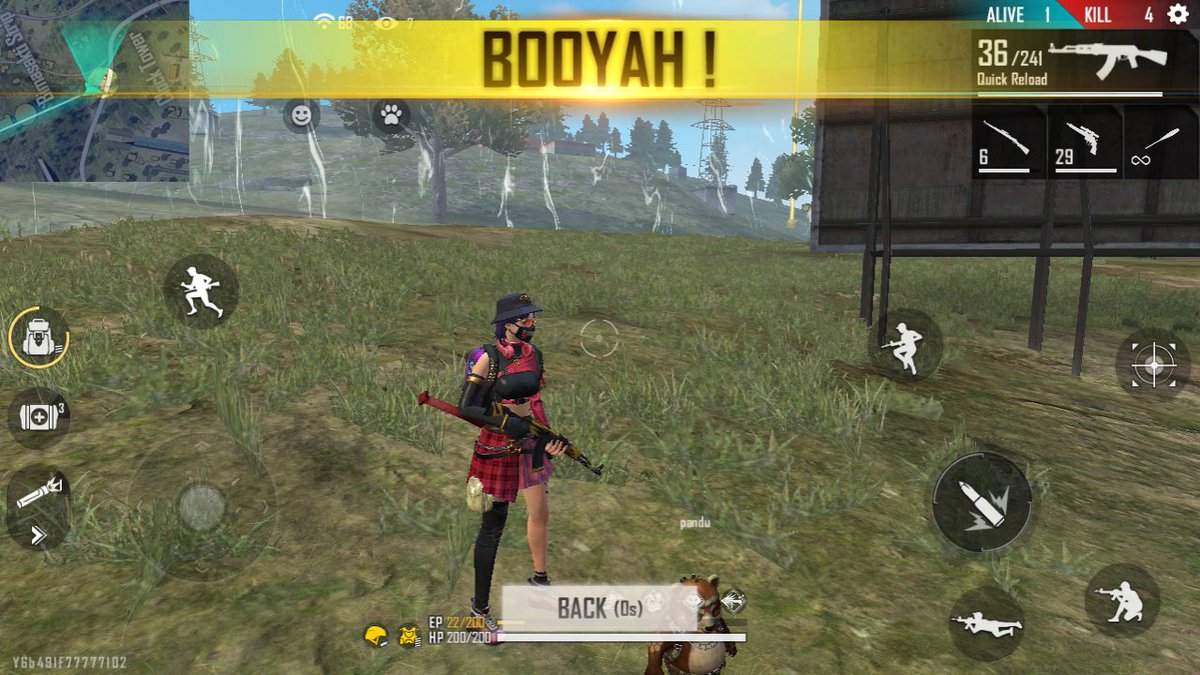 Why is Free Fire so popular?
Garena Free Fire, is so famous because of 3 main things we gonna talk about; Different game mods and maps, simple graphics with low devices optimization, exciting game play and Garena impact;
1- Different game mods and maps
Free Fire offers a lot of game mods in addition to the main mod of battle royal; Like Clash Squad and Squid Game mod and others… Garena's popular battle royale game makes frequent changes to gameplay modes during events; Free Fire also has a lot of maps that makes your games not boring,
2- Simple graphics with low devices optimization
The graphics are one of the best parts of the game. The graphics in Free Fire are designed to be realistic and smooth, but prioritize performance on mid to low-end phones over good looks, this features is not available for PUBG MOBILE players. Also, the easy to use controls and game dashboard unlike PUBG and Fortnite;
3- Amazing gameplay
The inclusion of characters, pets, and dynamic functioning during gameplay made Free Fire gameplay just AMAZING, those characters and pets has special features and abilities that gain players advantage on other enemies; As you can use zip line, cars, bikes, surfboard and other things;
4- Garena impact
I think, this factor is the most important factor that made Free Fire famous like that, Garena built a full ecosystem around it, from e-sports tournaments to streaming platforms to fantasy companion apps, and they really succeeded in that, as this game is the most downloaded game in Google Play Store in 2019 and 2020 and we except it to get this award this year (2021).
So, if you asked about the best mobile game, I will absolutely choose Free Fire based on these factors!